Home>Products>Rexroth pressure valves>Rexroth Dominica  DZ10DP Series Pressure Sequence Valves

English
Rexroth Dominica  DZ10DP Series Pressure Sequence Valves
Place of Origin

Rexroth

Certificate

Rexroth

One Set

Contact with us

Within 5days

paypal,UnionPay, Visa/MasterCard, Amex, Discover,T/T

585
Product Description
pressure valves Rexroth DZ10DP Series Pressure Sequence Valves
Pressure regulating valve, also known as self-balancing valve, flow control valve, flow controller, dynamic balance valve, flow balance valve, is a simple and convenient flow control control device, pipe network application flow control valve can be directly designed according to the design Constant flow, the valve can be used in the water under the action of the valve to eliminate the remaining pressure and pressure fluctuations caused by fluctuations in pressure,
regardless of how to change the system pressure to keep the flow set the same, the valve of these functions to make the pipe flow control once completed , The transfer network work into a simple flow distribution, an effective solution to the water shortage of pipe network.
Flow control valve is mainly used in: central heating (cold) and other water systems, the pipe network traffic on demand distribution, to eliminate water system hydraulic imbalance, to solve the problem of hot and cold uneven.
Pressure Ranges from Minimum to Maximum
Pressure control valves limit the maximum amount of pressure in a complete or branch hydraulic circuit and provide pressure ranges from minimum to 365 psi (full range), and from minimum to 9,000 + psi.
Defining the maximum system pressure achievable is the role of a relief valve. Even for circuits in which the Rexroth Dominica  DZ10DP Series Pressure Sequence Valves may have an integral maximum pressure control, an independent relief valve provides additional redundancy. Rexroth relief valves define pressure ranges from "minimum" to "maximum;" we do not stack ranges as do competitors.
pressure valves Rexroth DZ10DP Series Pressure Sequence Valves
Rexroth DZ10DP Series Pressure Sequence Valves
Size 10
Component series 4X
Maximum operating pressure 210 bar
Maximum flow 80 l/min
Features
– For subplate mounting
– Porting pattern according to ISO 5781-06-07-0-00
– 4 pressure ratings
– 4 adjustment types:
• Rotary knob
• Setscrew with hexagon and protective cap
• Lockable rotary knob with scale
• Rotary knob with scale
– With pressure gauge connection
– Check valve, optional
Rexroth DZ10DP Series Pressure Sequence Valves
Rexroth DZ10DP Series Pressure Sequence Valves Model List:
R900597547

DZ10-1-52/200

R900599114

DZ10-1-5X/200Y

R900596755

DZ10-2-52/200

R900502897

DZ10-2-5X/100

R900504781

DZ10-2-5X/100XM

R900502988

DZ10-2-5X/100YM

R900598724

DZ10-2-5X/200XY

R900596661

DZ10-2-5X/200Y

R900598189

DZ10-2-5X/315X

R900598698

DZ10-2-5X/315XYM

R900504251

DZ10-2-5X/315Y

R900503450

DZ10-2-5X/50

R900937779

DZ10DP1-41/210M

R900502152

DZ10DP1-41/75Y

R900502093

DZ10DP1-42/150XM

R900502674

DZ10DP1-43/150X

R900503251

DZ10DP1-43/150Y

R900503240

DZ10DP1-43/210YM

R900503241

DZ10DP1-43/25YM

R900514832

DZ10DP1-43/75X

R900502673

DZ10DP1-44/210Y

R900501343

DZ10DP1-44/75

R900510873

DZ10DP1-44/75YM

R900907754

DZ10DP1-4X/150

R900933050

DZ10DP1-4X/150XMV

R900548224

DZ10DP1-4X/150YMV

R900507213

DZ10DP1-4X/210

R900522432

DZ10DP1-4X/210X

R901177299

DZ10DP1-4X/210XM

R901114272

DZ10DP1-4X/210XV

R900523442

DZ10DP1-4X/210XY

R900514361

DZ10DP1-4X/210XYM

R900941817

DZ10DP1-4X/210YMV

R900594128

DZ10DP1-4X/25

R900924883

DZ10DP1-4X/25XY

R900513801

DZ10DP1-4X/25Y

R900508366

DZ10DP1-4X/75M

R900933301

DZ10DP1-4X/75XV

R900524347

DZ10DP1-4X/75XY

R900502104

DZ10DP2-41/210XY

R900502317

DZ10DP2-41/75XY

R900502064

DZ10DP2-42/150XY

R900503202

DZ10DP2-42/75Y

R900501181

DZ10DP2-43/150

R900503242

DZ10DP2-43/150Y

R900505068

DZ10DP2-43/150YM

R900505018

DZ10DP2-43/210X

R900525189

DZ10DP2-43/210XYM

R900517588

DZ10DP2-43/210YM

R900554745

DZ10DP2-43/210YMV

R900505324

DZ10DP2-43/25XY

R900500457

DZ10DP2-43/75

R900524430

DZ10DP2-43/75XYM

R900500987

DZ10DP2-43/75YM

R900501853

DZ10DP2-44/150XM

R900501970

DZ10DP2-44/150XYM

R900501762

DZ10DP2-44/210

R900506697

DZ10DP2-44/25

R900510679

DZ10DP2-44/25XM

R900503449

DZ10DP2-44/25Y

R900508019

DZ10DP2-44/75X

R900524103

DZ10DP2-4X/150M

R901040454

DZ10DP2-4X/150V

R900510800

DZ10DP2-4X/150X

R900554744

DZ10DP2-4X/150YMV

R900525300

DZ10DP2-4X/210M

R900518621

DZ10DP2-4X/210V

R900505843

DZ10DP2-4X/210XM

R900599686

DZ10DP2-4X/210Y

R900511603

DZ10DP2-4X/210YV

R900522566

DZ10DP2-4X/25M

R900513003

DZ10DP2-4X/25X

R900514514

DZ10DP2-4X/25XV

R900526816

DZ10DP2-4X/25XYM

R901350194

DZ10DP2-4X/25XYMV

R901350155

DZ10DP2-4X/25XYV

R900512374

DZ10DP2-4X/25YM

R900579596

DZ10DP2-4X/75M

R900502958

DZ10DP2-4X/75XM

R900503118

DZ10DP3-43/150YM

R900560223

DZ10DP3-43/25YV

R900501120

DZ10DP3-43/75

R900502019

DZ10DP3-44/210

R900501591

DZ10DP3-44/75YM

R900505788

DZ10DP3-4X/150

R901012432

DZ10DP3-4X/150XM

R900594130

DZ10DP3-4X/150Y

R900574393

DZ10DP3-4X/210XYM

R900956907

DZ10DP3-4X/210Y

R901191686

DZ10DP3-4X/210YM

R900513212

DZ10DP3-4X/25

R900527847

DZ10DP3-4X/25M

R901037451

DZ10DP3-4X/25X

R900527846

DZ10DP3-4X/25XM

R900522303

DZ10DP3-4X/25XY

R900511946

DZ10DP3-4X/25Y

R900503243

DZ10DP3-4X/25YM

R900763803

DZ10DP3-4X/75M

R900519673

DZ10DP3-4X/75X

R900526327

DZ10DP3-4X/75XM

R900969947

DZ10DP3-4X/75XYM

R900502852

DZ10DP3-4X/75Y

R900753679

DZ10DP3-4X/75YMV

R900973239

DZ10DP7-4X/150

R900575544

DZ10DP7-4X/150XM

R900594131

DZ10DP7-4X/210XYM

R901124001

DZ10DP7-4X/210YM

R901014640

DZ10DP7-4X/25

R900964542

DZ10DP7-4X/75

R900978197

DZ10DP7-4X/75YM

R900597546

DZ20-1-53/200

R900507430

DZ20-2-52/100Y

R900596858

DZ20-2-53/200

R900596863

DZ20-2-53/200Y
Hydraulic motor, Hydraulic pump, Gear pump, Gearbox, Hydraulic spare parts, Piston motor, Piston pump
Contact Us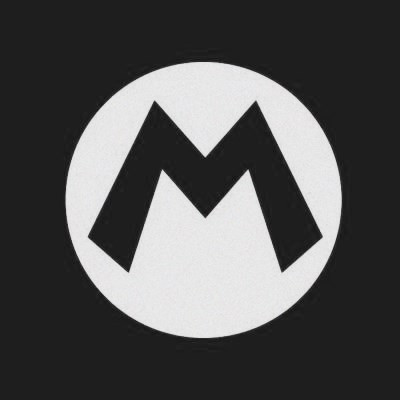 Matrix Hydraulic Pump Imp. & Exp. Co., Ltd.

Email

sales2@anomalia.org

Address

Guangzhou,China

Phone(Working Time)

Fax